Respiratory Virus Nucleic Acid Detection
Using isothermal amplification technology, which is based on the synergistic impact of reverse transcription and transcriptase, the reaction is conducted at 41 °C, and a specialized fluorescent probe is employed for real-time fluorescent detection. When combined with the microfluidic platform, it can find six common respiratory viruses, including SARS-CoV-2.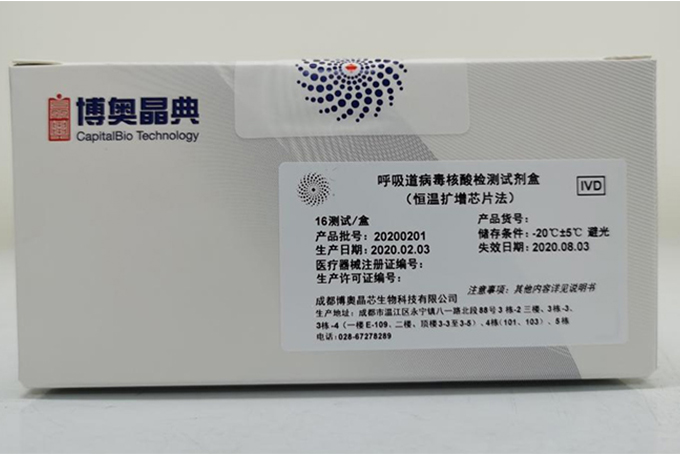 Why Choose CapitalBio?
Multiple options to pick from and a vast selection of products

Have been on the Chinese market for about 20 years, and there is ample clinical data to support its use

The R&D staff hails from Tsinghua University, where the emphasis is placed on cutting-edge technology

Each individual client's needs can be individually met with a tailored set of solutions